Customer Review
To whom it may concern, By way of this letter I would like to endorse the services of Mr. Ghislain Morin. He is an excellent general contractor who brings with him a variety of skills including: project management to ensure project schedules and budgets are respected, strong communications skills to successfully liaise between owners, municipal authorities and various trades as
…
To whom it may concern,
By way of this letter I would like to endorse the services of Mr. Ghislain Morin. He is an excellent general contractor who brings with him a variety of skills including: project management to ensure project schedules and budgets are respected, strong communications skills to successfully liaise between owners, municipal authorities and various trades as well as a high level of knowledge and skills related to construction and final finishings.
Overview of our project
Mr. Morin was hired in 2010 to act as our general contractor and subsequently oversaw the development and construction of our country residence located in the province of Quebec. The project called for someone to manage the construction of a four season log home. It was to be constructed on a slope of bedrock on a pie-shaped lot along the Gatineau River which needed to adhere to very strict environmental bylaws of Chelsea, Quebec.
From the on-set of our project Mr. Morin played an instrumental role in mapping out the requirements of our project and provided us with reasonable timelines based on the season and our budget. From the start he effectively liaised with the local authorities to secure approvals for various permits such as a new septic system. He was always present for each inspection to ensure the project met the building codes or resolved any issues in a timely manner so that the project could progress as scheduled.
In addition, Mr. Morin was entrusted to hire and manage a variety of trades required to complete this complex project.  During this timeframe he demonstrated strong project management skills which ensured the correct trades were hired for each phase of the project. Trades included excavators, roofers, plumbers, heating and cooling trades, electricians, landscapers, etc.
While no project is ever smooth sailing our experience with Mr. Morin made it feel as though it were. His calm and respectful demeanor meant that we were kept up-to-date about each milestone of our project. At the same time we were engage for our feedback regarding important decisions that needed our input. Both Mr. Morin's advice and expertise helped to guide us seamlessly through our project from start to finish.
We are very pleased to say we are now the proud owners of an outstanding property thanks to Mr. Morin and his team. Our family will continue to maintain both a friendship as well as working relationship with Mr. Morin in future.
Sincerely,
Dr. Robert and Mrs. Dagmar Forget
We are a general contractor of construction since 1985. We offer Custom Homes, Modern Homes, Tiny Homes, Solar Panel Homes, Cottage Kits, Custom Log Homes, Timber Frames, Renovation, Restoration, and Additions.
Please E-Mail us or call (1-613-585-3863) for an estimate! Click here to see the galleries. We follow the plans and estimate accurately.You will be overjoyed when the project is complete. Please take a look at our work, and feel free to contact us and talk about your dream home.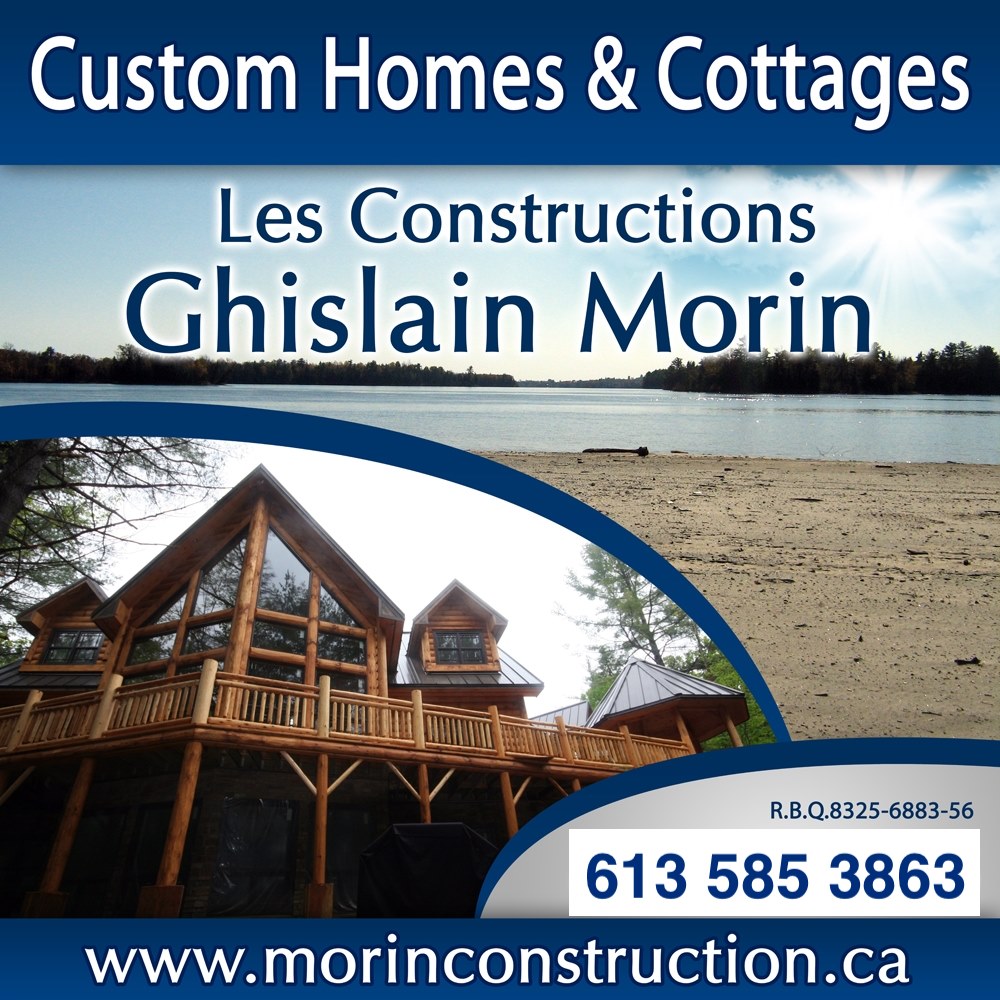 We service Ontario, Quebec, and all areas in between. We will offer the best value as well as an excellent performance. We coordinate all of the construction, architects, contractors and suppliers so that the plan is maintained, respecting the objectives of the project. We give our expertise to you, that's why we can study your project plans with professionals and suggest solutions, new methods, and recommendations.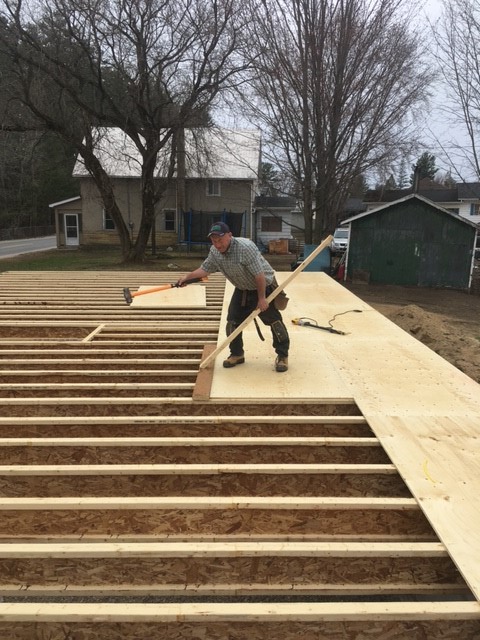 On top of constructing beautifully customized log homes, we will also work with you on assembling any style of house you desire. There is nothing Ghislain Morin Constructions cannot and will not do for their clients.
Utilize our fresh design ideas, or present us with some of your own, and we will help make your ideal dream home a reality.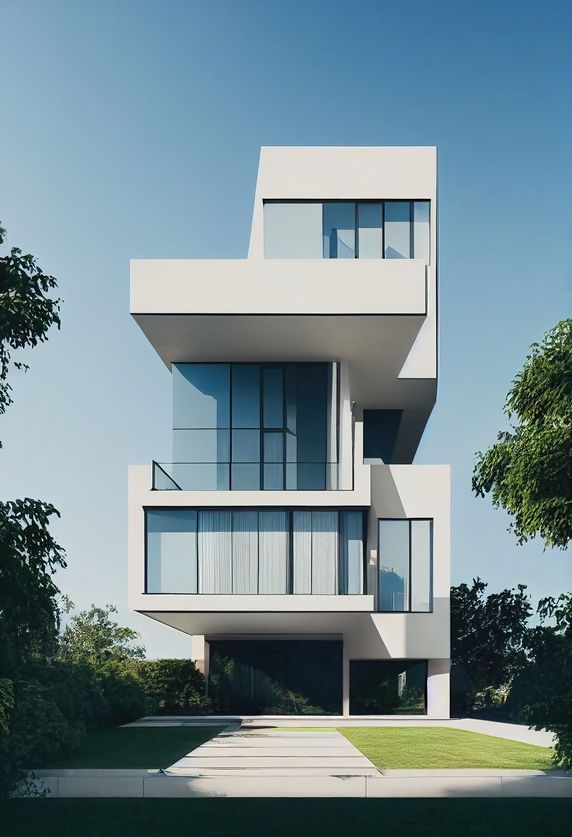 There's nothing like a brand new built home. With today's innovative technology and modern twist on design, there is nothing a new home builder cannot and will not do for their clients. Here at Construction Ghislain Morin, we provide the best quality new home builds in Ontario and Quebec. We have fresh ideas and build nothing but original designed homes.
We are located in Ontario and Quebec and we have been a leading general contractor for many years. We are happy to be able to provide your family with a fresh start when purchasing one of our newly built homes. We take into consideration the kinds of homes that families of all sizes are looking for and with what kind of amenities will be needed and desired. Our Ontario general contracting abilities allow us to oversee the project from start to finish, ensuring that the job gets done right.
Since 1985 we have been a premier general contractor and new home builder in Ontario and Quebec. Over the years we have been constantly upgrading our building ideas, materials, and machines. We build top quality homes and nothing less. Our standards are set high from the beginning so that you can enjoy your brand new home for many years to come. We coordinate all of the construction, architects, contractors and suppliers so that the plan is maintained, respecting the objectives of the project.
If you are looking for a reliable and professional building contractor then look no further than us here at Construction Ghislain Morin. Our job is to build your dream home at a price that's affordable. Our prices are competitive, but our services can't be beat. We are located in Mansfield et Ponterfract, and a new home builder in Ontario and Quebec. We welcome you to browse our website for additional information on our general contracting services. We look forward to hearing from you.